Tuesdays 7:30 pm - 9:00 pm
Spicer Uniting Church, 44A Fourth Ave, St Peters
Location Map - Spicer Uniting Church Hall
Get to learn from a variety of teachers throughout the year, including Noriel Tarca, Neville Pope and Jean Dodds
Class fees: $10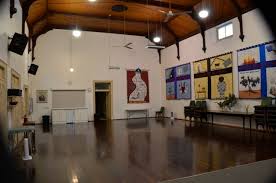 Spicer Uniting Church Hall
CANCELLATION POLICY - Regular class members, please advise the class teacher by 4 pm that Tuesday if you are unable to attend. If the class has to be cancelled, the Branch Secretary will advise all members asap. If you are NOT a regular Branch class attendee, we suggest that you check with the rostered teacher first.
BRANCH CLASS HOT WEATHER POLICY – 35°C OR OVER AT 6PM IN ADELAIDE ON BUREAU OF METEOROLOGY WEBSITE - CLASS WILL BE CANCELLED
Contact the Secretary for more information on the class, or contact the rostered Branch Class teacher.